News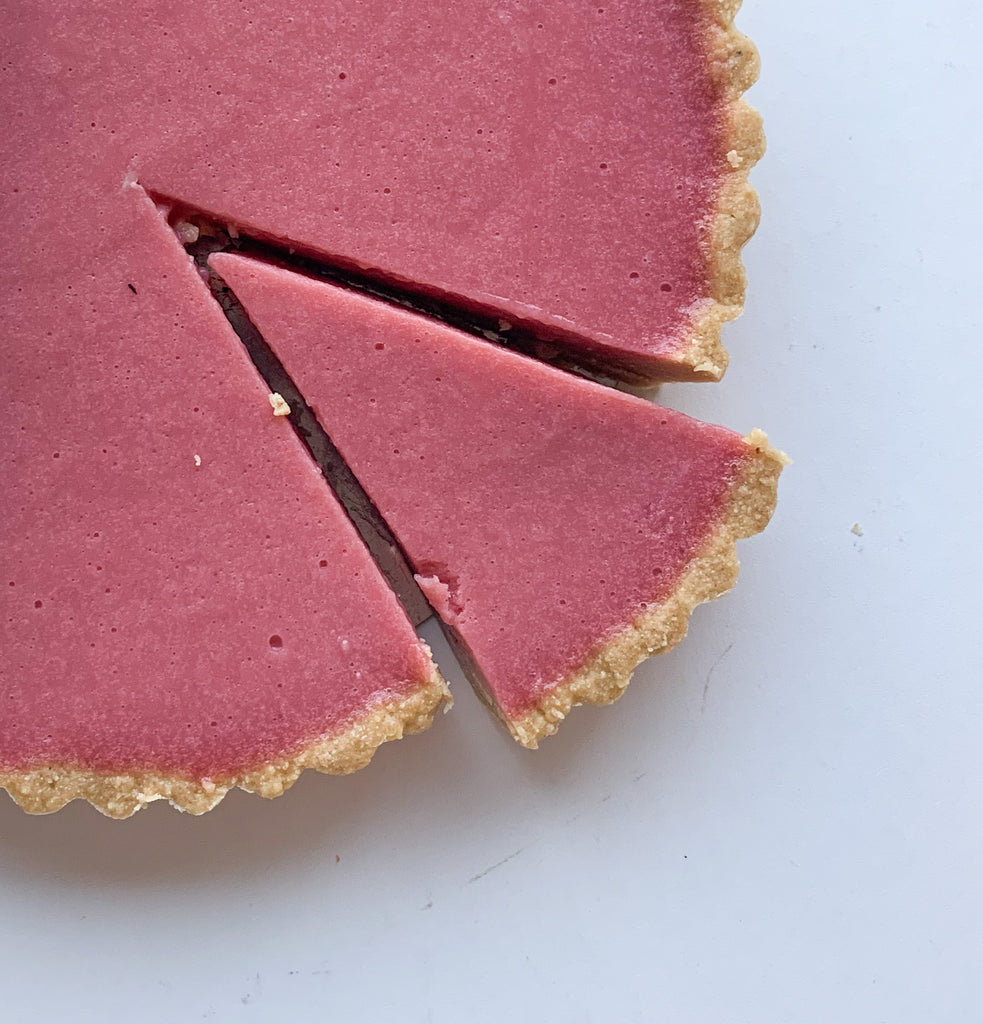 Rhubarb curd can be used anywhere you would use a lemon curd, a topping for scones or as a pie filling. Rhubarb CurdIngredients:1 pound Rhubarb (washed and cut into 1 inch slices)1/2 cup water3/4 cup sugar4 eggs1/4 cup butter (room temperature)Optional:(For color) 1/4 cup raspberries (fresh or frozen) or 2 tbsp. raspberry jam(For a pie - 2 tsp gelatin) 1. Place rhubarb into a pan with the water, turn to medium heat and cook until softened. 2. Place in a blender, blend until smooth3. In a separate bowl, combine eggs and sugar with a wisk.4. Slowly add hot rhubarb to the...
---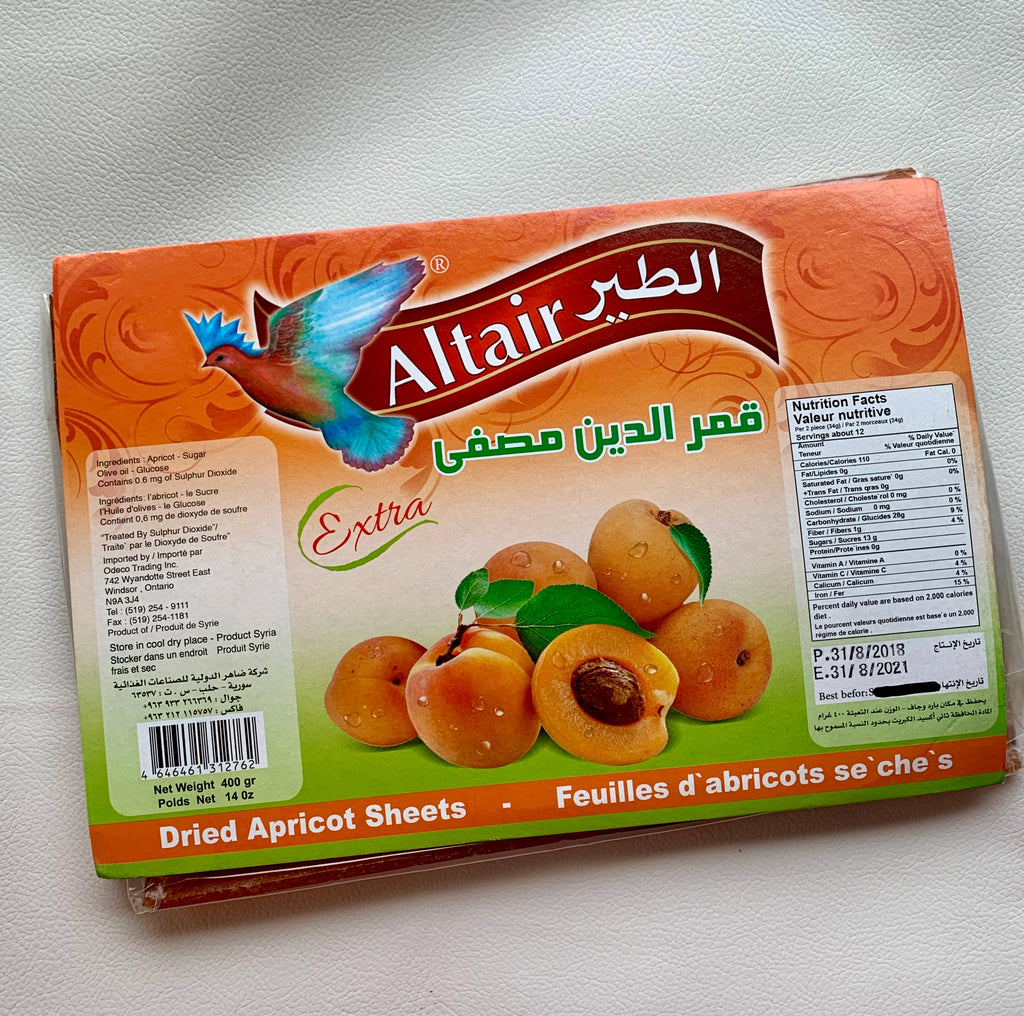 Not traveling during this time is hard! I live for seeing new things and experiencing new cultures. To pacify this I have been wandering around my local international markets and bakeries to learn about different flavors a bit more than usual. Recently, I visited an eclectic local market that specializes in Asian, Latino and Russian food. I saw this beautiful package and I was drawn to the description - Dried Apricot Sheets. We took them home and tried it out - the flavor was a very nice sweet tangy apricot. The olive oil grounds the tanginess of the apricot. It is...
---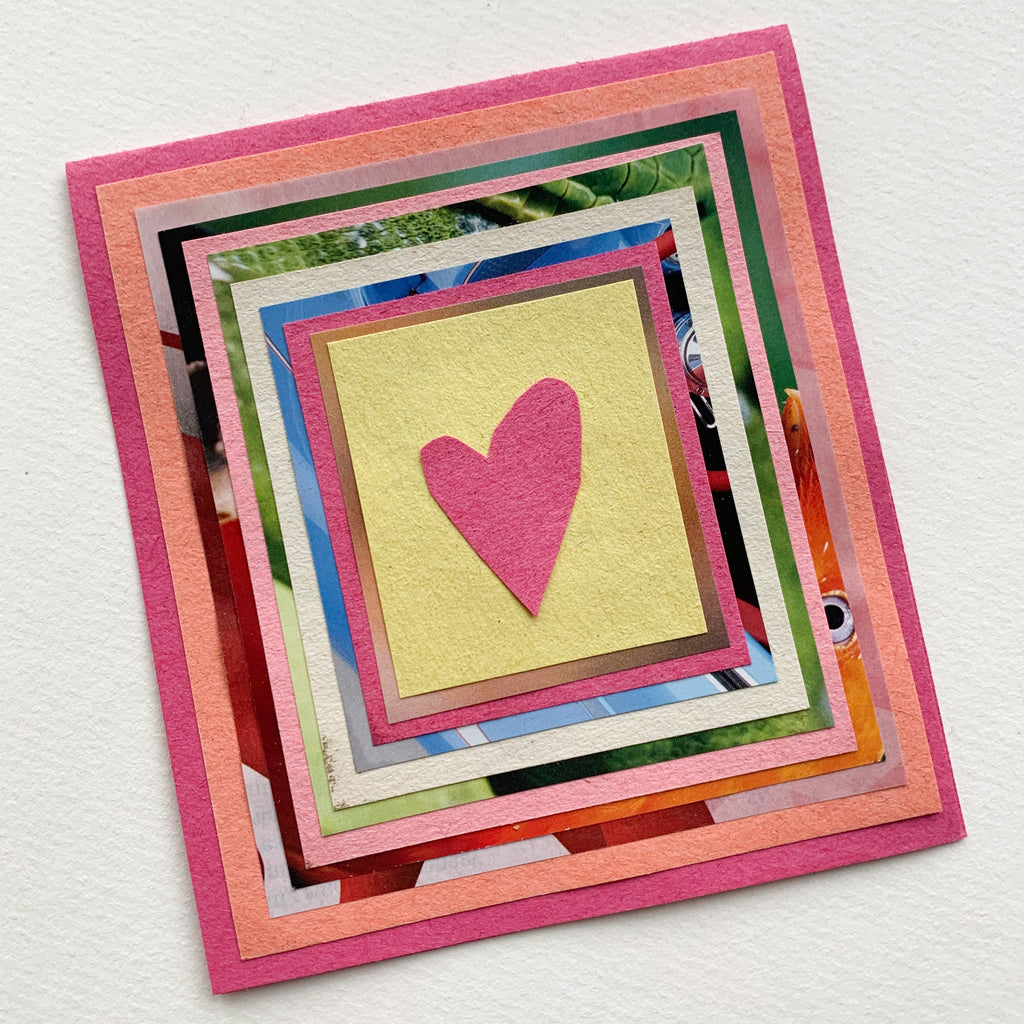 This little Valentine's Day card is a gift to yourself and the person who receives it. Taking the time to create this card was the best part of my day. Meditating on decisions like, 'should I do yellow or snake skin paper next?' is a sweet respite for my busy brain. The design is a simple creative process within a controlled format. I hope you enjoy creating this also! Show me if you do! Supplies Needed: Paper - I used a combination of construction paper, a Costco magazine and an old calendar. Be creative with what you use. Glue stick...
---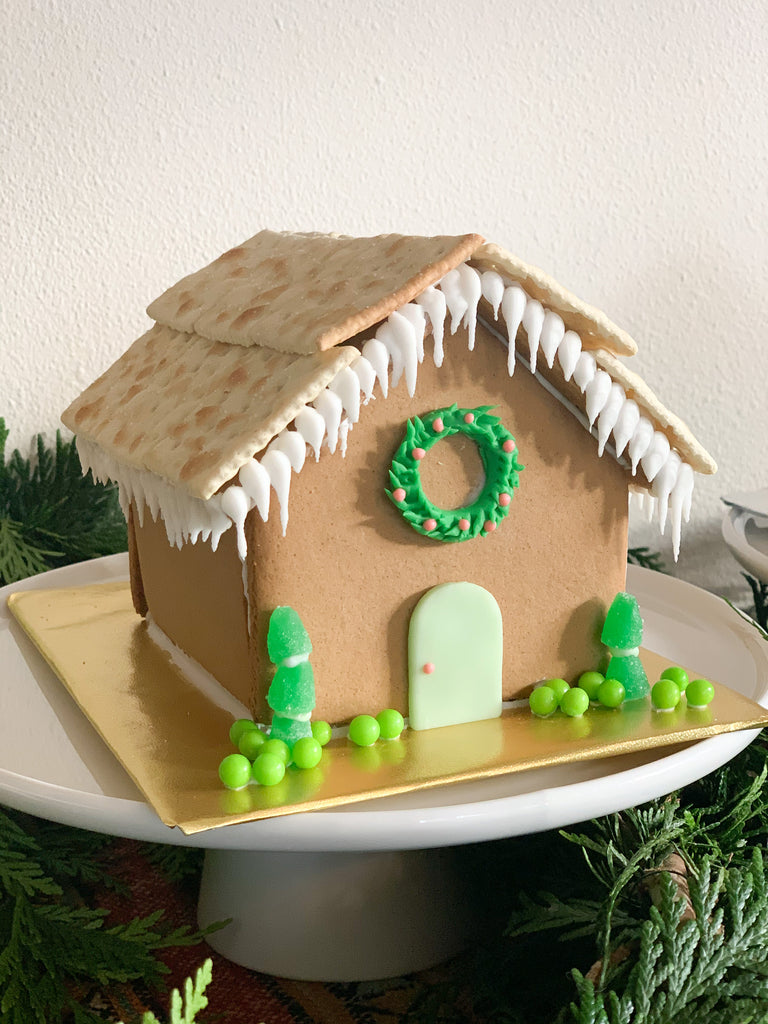 I used this gingerbread house purchased at my local grocery store. I wanted my gingerbread house to have a more sophisticated look, here is what I did! Be creative in building your house and look for what you have in your house that may work. In addition to what is in the kit, I used: pink food coloring, white fondant and saltines. Build the house on a decorative plate or wrap the cardboard it comes with in aluminum or even wrapping paper!   1....
---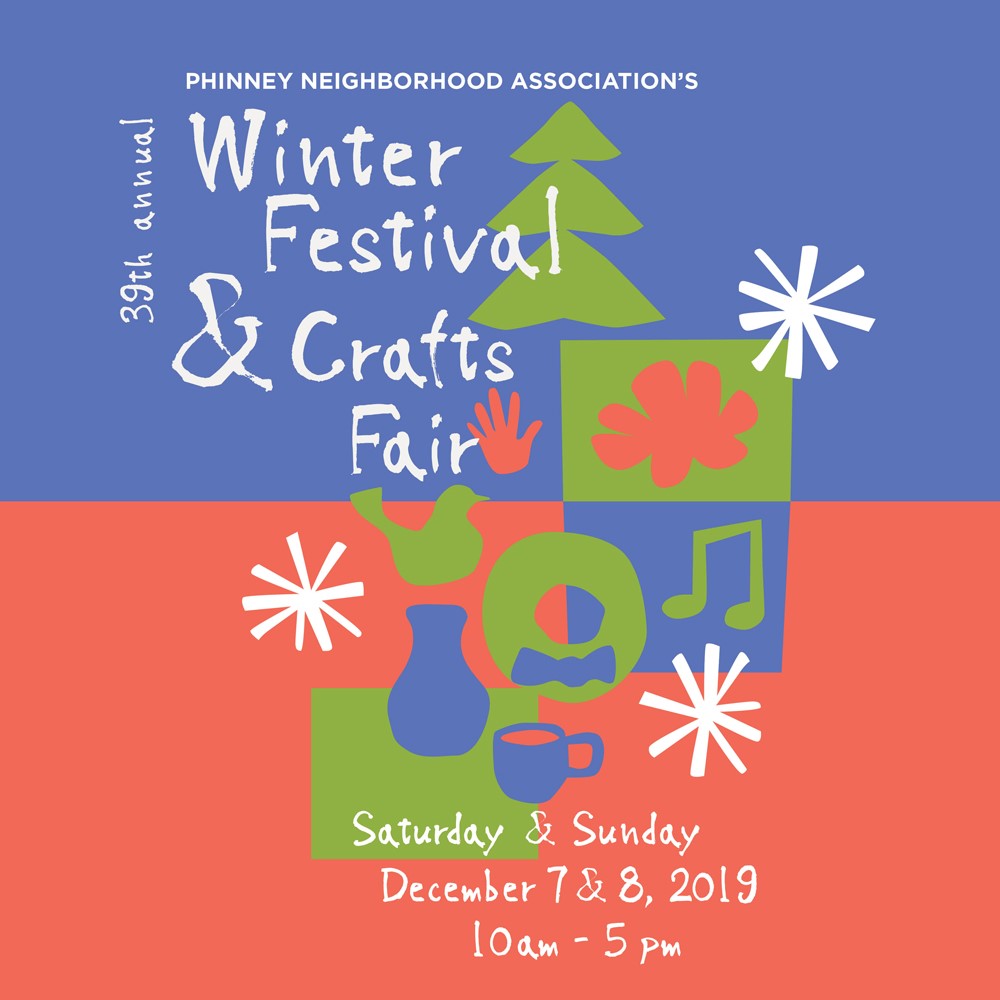 I am so excited to be participating in the PNA Winter Festival & Crafts Fair on December 7th and 8th from 10am - 5pm. See more details about the event here: phinneycenter.org/winterfestival I will have all of my of my Holiday Collection items - royal icing cookies, enrobed tea cakes and macarons. Come see me! I will be in the lower brick building.