News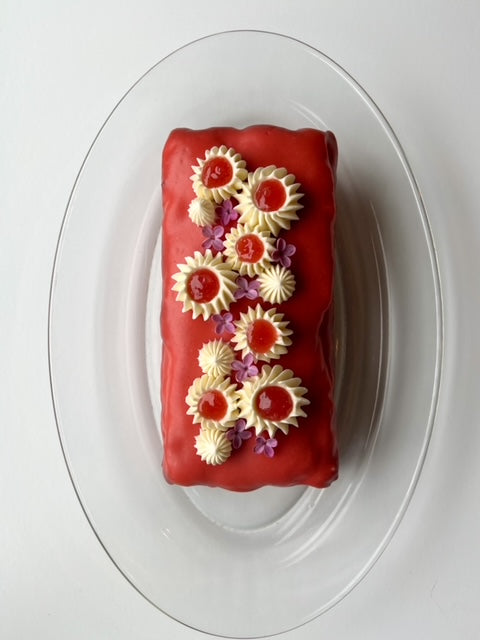 Tea cakes are so fun because they can be enjoyed at any time of the day - breakfast, afternoon treat or dress them up for a dessert! This dessert is simple enough for This Rhubarb Pound Cake is enrobed in white chocolate raspberry ganache glaze with décor of buttercream, rhubarb jam, and lilac flowers.  8 oz. butter1 cup sugar4 oz. plain greek yogurt3 eggs1/2 tsp. vanilla1 1/2 cups all purpose flour2 tsp. baking powder1/4 tsp. kosher salt1/2 tsp. lemon zest 1 1/2 cups Rhubarb (sliced to 1/2 inch thick - toss in 2Tbls. flour before adding to your batter Preheat oven...
---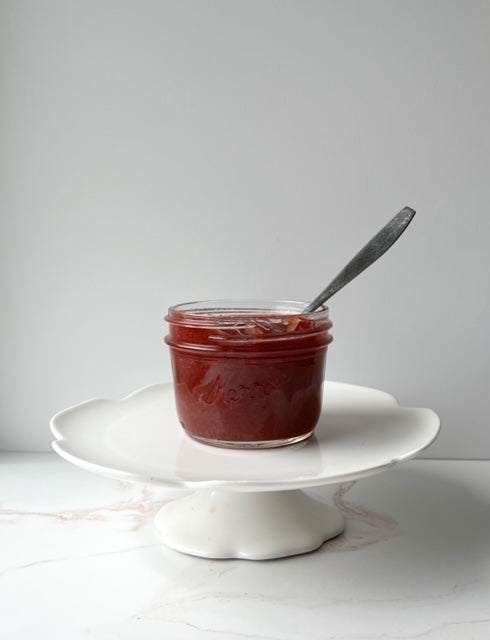 This rhubarb jam recipe keeps the wonderful tanginess of the rhubarb. I like to use rhubarb jam for cookies, flavoring buttercream for Seattle wedding cakes and of course on toast. I also love to gift jam for Holiday presents so I try to make several batches a summer.   Recipe:  3lbs. rhubarb - cleaned and sliced to 1/2 inch - about 10 cups4 cups sugar 1 package Sure-Jell for Low Sugar Recipes (pink box) Makes about 6 half pint jars - Follow instructions on the Sure Jell Packet. TIPS:  The rhubarb will take several minutes to break down, be patient and...
---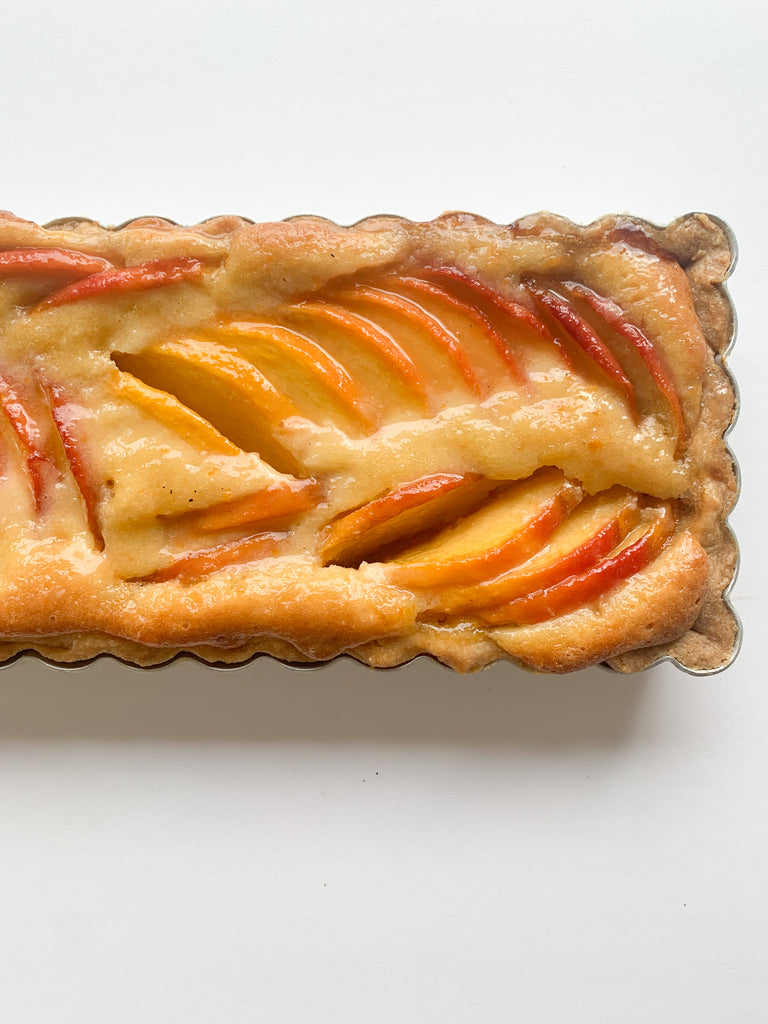 Frangipan Butter 8 oz Sugar 8 oz.Almond Flour 8 ozEggs 5 Vanilla 1 tspLemon Zest 1 tspRum 1 TblFlour 1.5 oz 1. Cream Butter 2. Add sugar 3. Add almond flour 4. Add 4 eggs 5. Add last egg slowly6. Add vanilla, rum, zest, mix7. Add flour and salt Store for up to 10 days in a airtight container in the refrigerator until ready to use. To use, spread in a par-baked tart shell and bake for 325 until golden brown. Optional - add fruit prior to baking - stone fruits, raspberries, or apples.     
---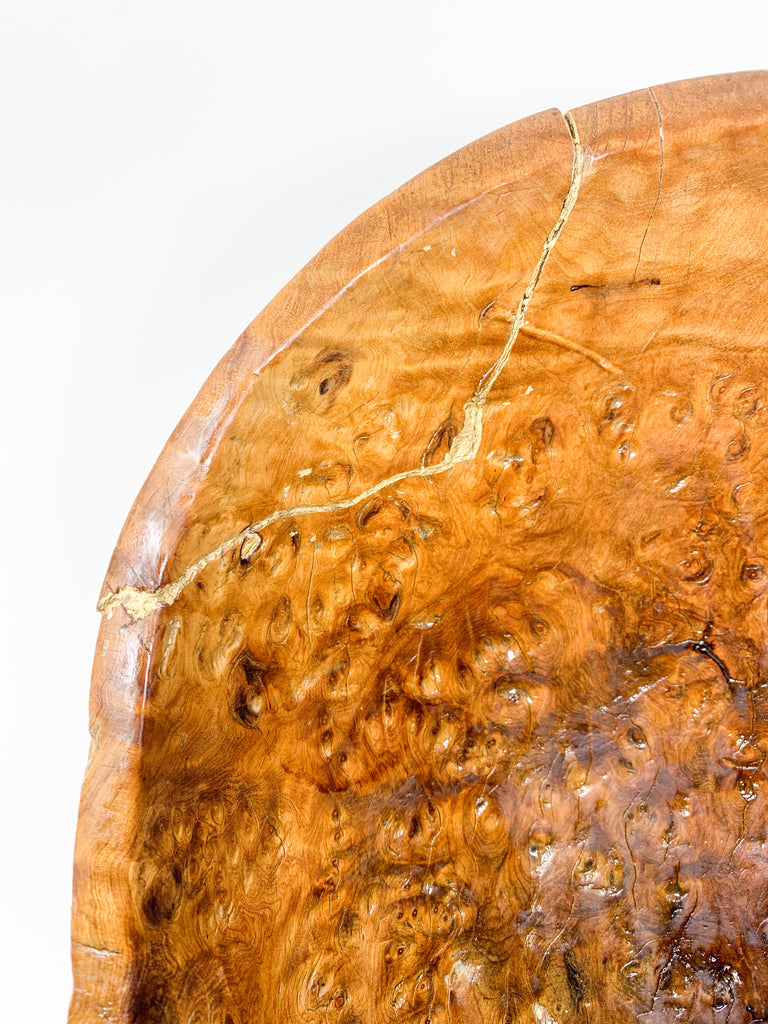 I have a bread bowl I purchased at an estate sale about 10 years ago. I read about the estate sale on Craigslist and waited outside with my toddler for our turn to go in alongside more experienced collectors. I wasn't looking for anything in particular, just excited to get out of the house and find treasures with the rest of the "pickers." I found a large vintage bread bowl that I loved.  Fast forward a few years - add some rowdy boys + balls and now we have a broken bowl. I have heard of the wonderful art of Kintsugi - which Wikapedia describes...
---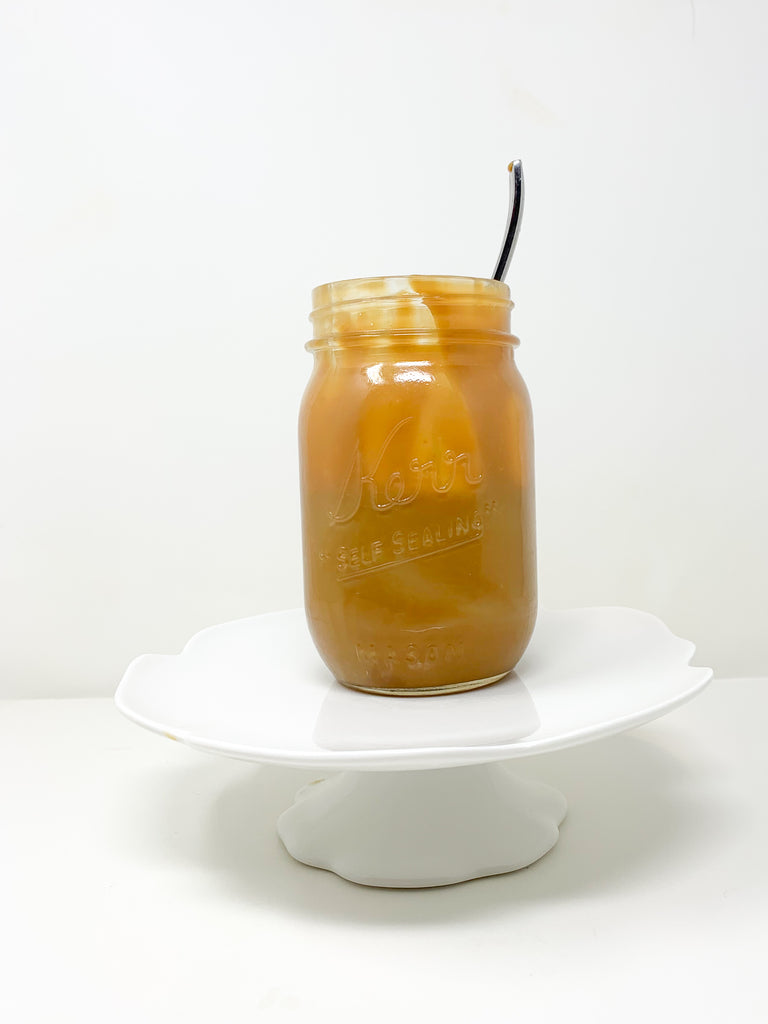 I first discovered Dulce de Leche while living in Mexico while studying Spanish in college. A Mexican version is called Cajeta and is made with goat's milk. I lived in Mexico with host families and we would spread it on pancakes, pan dulce and dipped in hot churros. Cajeta is slightly tangier and not as sweet as a typical Dulce de Leche. Dulce de Leche can be used as a cake or cookie filling. It is the filling of a great cookie found in Central and South America, Alfajores. Basically, it is a two shortbread cookies sandwiched together with Dulce...